Credentials
Mike Govich, President, Head Coach & Founder of the IMMA
Master Mike has approximately 40 years martial arts experience in a variety of styles including: Boxing, Judo, Tae Kwon Do, Kyokushinkai Karate, Kenpo/Kempo, Shaolin Kung Fu, Silat, Jujitsu, Wrestling, Catch-Wrestling, Shoot Wrestling, ShootFighting, Escrima, Jeet Kune Do Concepts, Thai-Boxing, Progressive Fighting Systems, Wing Chun Kung Fu, Boxe Francaise-Savate, Brazilian Jiu Jitsu, Submission Wrestling, Krav Maga, Chin Na Kung Fu, Aikido, amongst Many others. Master-Mike has Trained Members of The; Military, Law Enforcement, Security/Prison Guards & Has Produced Both Amatuer & Professional Champions in: Kickboxing (Thai, French, American), Boxing, Brazilian Jiu-Jitsu, Submission Grappling, Shoot fighting and MMA!
Click Here to Read More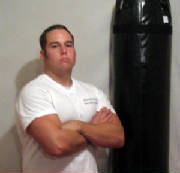 Alex Dahlgren, IMMA Board Member-USA (West Coast, now in The South)


Member of IMMA Fight Team, IMMA-Certified Associate Instructor level, Shootboxing/MMA-Black Belt, Shootboxing/MMA-Certified Assistant Instructor, Brazilian Jiu-Jitsu-Blue Belt, BJJ Freestyle/Submission Wrestling-Purple Belt, Filipino Arnis-2nd Degree Black Belt, Krav Maga Black Belt, Korean MMA Black Belt, Korean Kickboxing Black Belt, Korean Jiu-Jitsu Black Belt, College Football Player (linebacker)/Rugby-Cal Lutheran University, Former (Defensive End)- Azusa Pacific University, Former High School Wrestler, Training for Pro level: MMA & Muay Thai Kickboxing competitions. Also certified in Muay Thai Kickboxing-Level 2, Apache Indian Knife Fighting-Level 1. Studying Boxing (USA), Studied MCQC (Military Close Quarter Combat), Studied Jeet Kune Do Concepts, Also studied Kali Stick Fighting. This Strong Young Man Benches over 400+ pounds ever since he was a Teen!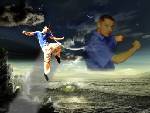 Ledgardo Lacson, IMMA Board Member-USA (West Coast)


Ledgardo "Chino" Lacson is a MMA-Certified Basic Instructor with 15+ years Martial Arts Experience. He has trained for many years with the late Praying Mantis Kung Fu (Tong Long) Master-Yu-Wan in the Philippines. Ledgardo holds a Praying Mantis Kung Fu 4th Degree Black Belt/Instructor rank, Arnis Practitioner from the Philippines (Presas Lineage) and is a Kenpo Karate Black Belt. He also has training in Tae Kwon Do & Shotokan Karate. He & the IMMA President (Master-Mike Govich) created a simple yet effective modern Kung Fu system called Lacson-Praying Mantis Kung Fu!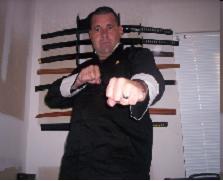 Jack Clark, IMMA Board Member-USA (East Coast)

Sensei Clark has over 35 years of martial arts experience holding the following ranks and honors: 10th Dan in American Kenpo, 9 other black belts and combat endorsements, Full Instructor in Jeet Kune Do Concepts/Filipino Kali, Soke / Founder of Total Protection System, Associate Level Instructor of the IMMA Mixed Martial Art System, Filipino Arnis Combatives-2nd Degree Black Belt, Lacson-Praying Mantis Kung Fu-1st Degree Black Belt.
Master-Alberto Merlo, IMMA Board Member-Italy

Alberto Merlo has over 20 years martial arts experience and is a certified instructor in; Krav Maga, Kan Shu Kenpo, Forsvar & Misu No Kokoro, Karate, Chinese Kempo, Chin Na Kung Fu, Aiki Ryu Jujitsu, Renzoku Close Quarter Combat, Viet Vo Dao, Filipino Martial Arts, MMA, Boxing, Muay Thai, & Submission Wrestling. Master-Alberto is the President of IPP Krav Maga International & Forsvar Italia www.forsvaritalia.it IPP Krav Maga International is Affiliated with The European Krav Maga Federation and The European Krav Maga Academy!
Dan & Nerva Kraus, IMMA Board Members, USA (Midwest)
Dan & Nerva have been in martial arts for over 40 years, holding ranks in the arts of, Taekwon-Do, Yusul, Kyuktooki, Korean MMA, Hapkido, Mukido, American Kickboxing, Kombat Fitness, Zendo-Ryu, Kenpo, MMA, Boxing, Muay-Thai, Submission Wrestling, Jeet-Kune Do/Kali, Shoot-Boxing, Praying Mantis, Filipino Combat Systems, BJJ Freestyle, Krav Maga, Snake & Crane Kung Fu.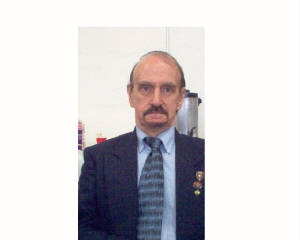 WILLIAM J CANNAVAN-I.E.C.A.S. CO-FOUNDER/IMMA BOARD MEMBER
VIETNAM VETERAN - US ARMY
525TH MILITARY INTELLIGENCE GROUP
PHU BAI & SAIGON VIETNAM
NOW OF BENNINGTON VERMONT
WWW.INTERNATIONALELITECOMBATARTSSOCIETY.COM
CANNAVAN@SOVER.NET
stonge1a@aim.com
FULL-INSTRUCTOR
IMMA SCHOOL CHARTER
RAPID ASSAULT TACTICS (R.A.T.)

PRAYING MANTIS KUNG FU: 3RD DEGREE BLACK SASH/ FULL-INSTRUCTOR

KRAV MAGA - 3RD DEGREE BLACK BELT - LEVEL 3 INSTRUCTOR

DRAGON KENPO KARATE-3RD DEGREE BLACK BELT

TAI YOGA LEVEL-2/FULL-INSTRUCTOR


ASSOCIATE-INSTRUCTOR

MIXED MARTIAL ARTS: ASSOCIATE INSTRUCTOR, 2ND DAN BLACK BELT

JEET KUNE DO-ASSOCIATE INSTRUCTOR

FILIPINO MARTIAL ARTS-ASSOCIATE INSTRUCTOR


BASIC- INSTRUCTOR


MUAY THAI KICKBOXING-BASIC KRU

AMERICAN KICKBOXING: BLACK BELT

KOMBAT FITNESS: LEVEL-1 INSTRUCTOR

MUKIDO: BLACK BELT

CHIN NA KUNG FU: BLACK SASH

SIBAT: BLACK BELT

AMERICAN SHOOTO FIGHTING: BLACK BELT
COMBAT TAIJI- BLACK SASH
KYUKTOOKI - 1ST DAN BLACK BELT

HAPKIDO: BLACK BELT
JEET KUNE DO: APPRENTICE-INSTRUCTOR



1st Dan Black Belt in (From other Academies):

Tae Kwon Do
Combat Aikijujutsu
Shotokan Karate
Submission Kenpo Karate